One of the great things about the VZfit Sensor Kit with Oculus Go or Quest is that it adapts to any stationary bike. This allows users to choose a bike that fits their comfort level and budget. There's a wide variety of stationary bikes on the market, but here are a few options:
Folding Upright Bikes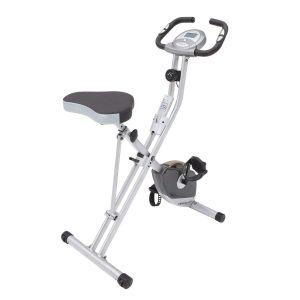 Folding bikes are the perfect match for anyone tight on space and on a budget. They can be folded up and rolled away when not in use. Because folding bikes are made for lighter use, be sure to pick one for your weight range. There are a wide range of budget friendly folding upright bikes available on Amazon, but we like the Exerpeutic Folding Bike for about $150.
Recumbent Bikes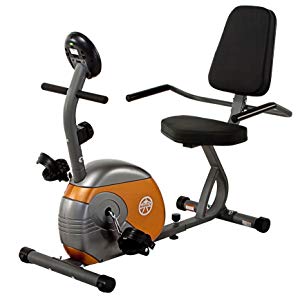 We recommend a recumbent bike to users who are looking for more stability and a seat that provides comfort and support. We like the Marcy Bike for about $140. It's budget friendly, but requires a bit more space to use.
Desk Bikes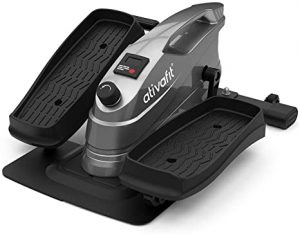 Desk bikes are another option for use with the VZfit Sensor Kit. Need a break from work? Just pop on your Oculus Go and start pedaling right from your desk! We've tried desk bikes that don't come with a seat attached like the Ativafit Under Desk Elliptical for about $120.
Enthusiast Bikes
If you're looking to splurge, there are plenty of great high-end bike brands on the market, like Echelon and Horizon Fitness, that provide added durability, and very configurable seating. VZfit also work greats with Pelotons!
Bicycle Trainers
The VZfit Sensor Kit also works with bicycles on trainers.  But to improve stability when leaning we highly recommend pairing with a Kreitler Fork Stand.
Keep in mind, the VZfit Sensor Kit with Oculus Go is portable and easily attaches to any stationary bike! This means you could work out using VZfit at your local gym or even hotel fitness center if you're on the go.
What type of bike do you use with VZfit? Let us know by tagging VirZOOM in your photos on Facebook and Instagram!