People have always wanted to "ride Paris" in VZfit Explorer, and the new City mode makes that better than ever!
City rides have long been problematic for Explorer because the depth information about buildings is often incorrect leading to bad perspectives and unnecessary stretching, and there are more cars and people in the road that seem flattened.
The new City mode uses map information to project images onto solid buildings the correct distance from the street.  It draws flat virtual roads over top the images, covering distorted cars.  It lightens the sky background to clearly separate it from the solid moving foreground.  And like Pokemon Go it can offer information and gameplay around buildings and roads in the future.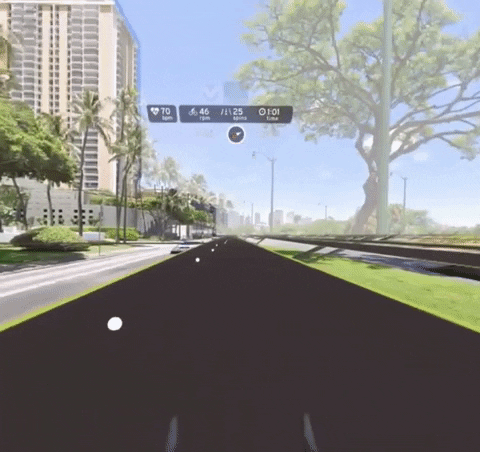 This gives you a powerful new method that works well in big cities and their suburbs, where you might want to visit or grew up.  Country mode, as the default is now called, is still best outside of cities for non-building depth details, and Comfort mode is still best for the motion sensitive.  You can change modes at any time from the Option menu, except in online matchups when you'll use the leader's mode to maintain synchronization.
We've also improved the smoothness of camera movement in both County and City modes, so scenery looks more real and comfortable to look around.  If you haven't tried Explorer in a while now's the time to check it out again.