We're a couple of weeks from releasing our next major update. In my role as Chief Product Officer I am responsible for making VZfit the best fitness app available. To accomplish this it's important that I am always hearing your feedback and sharing with you our plans for the future. So let's talk about what we've been working on for you.
For many people fitness is a social experience and we want to be able to encourage and support that, so our development focus has been on riding with others.
We are increasing the maximum number of riders in a party to three and hope to expand that further in the future. With that comes the need to better be able to find people to ride with, and once in a ride with others, the ability to manage your multiplayer options. The leader will also be able to keep the trainer on for everyone to follow.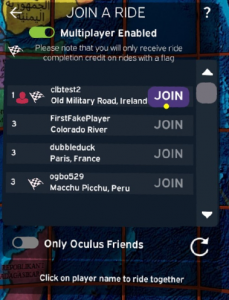 Previously it wasn't possible to get progress or completion credit for a ride when joining someone else, so we are making a change to provide credit when other riders and the leader have progressed a similar percentage of a route. And now when searching for someone to ride with you'll soon have a scrollable list of available riders, along with information about the ride they are currently on, how far they have progressed on that ride, and the ability to filter the list for rides on which you'll receive completion credit, or to only search for Oculus friends.
We recognize that for multiplayer rides we need to provide more options to help you moderate your experience. When you are in a ride party you will see an always present display of multiplayer options. You'll easily be able to see that someone has joined you, whether you are on a ride or in the menus selecting a new ride. All riders will be able to mute themselves and mute others individually and will also be able to

see who it is that's talking. The leader of a ride will be
able to dismiss anyone from the party, preventing them from rejoining for the remainder of the session. Our community is incredible and we certainly hope that feature isn't needed, but we think it's important to provide the option.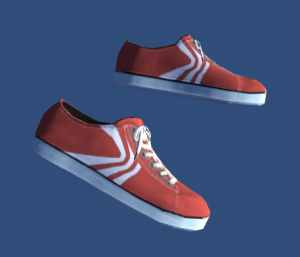 With more people riding together we want to give you more choices for customizing your character, including new helmet (or no helmet!) and sunglasses options, plus a range of new outfit choices for spending your hard-earned coins. We also will introduce some new hairstyles and new color variations for skin. We're committed to continuing to add more variety regularly.
There will also be some other quality of life fixes for the app and for VZfit.com. When the update is released we will provide more specifics on all the new features.
Thanks as always for your feedback and support. We're excited to get this out to you soon.
Jason Warburg
Chief Product Officer
VZfit