Our Earth is a beautiful place. Being able to transport ourselves to some of the most beautiful places in the world with Virtual Reality is a truly amazing thing. This Earth Day, we at VirZOOM want to give back to our incredible planet. This is how we came up with our Earth Day Challenge for this year.
Our Earth Day Challenge consists of working with tree planting charities in some of the most majestic parts of the world. We will be working with local organizations as part of a tree planting initiative. Here's all about our challenge for this year.
How Does It Work?
Every challenge ride completed by each unique rider will count as one tree planted. This means you get to experience the beauty of all different locations around the world and give back to the planet. We are so excited to offer this opportunity for our riders to give back to some of the places we love to transport ourselves to through our virtual rides.
Where Will The Challenge Rides Take Place?
The Earth Day Challenge rides will take place in a few locations. There are four separate regions of the world well be exploring though our rides. Each region offers a few different challenge rides in different locations. Were sure you're going to love to take a virtual journey through all of these curated rides.
Here are the main regions and countries our Earth Day Challenge Rides go through:
South America. This includes Peru, Mexico, and Guatemala.
Europe. This includes Denmark, England, and Romania.
Southeast Asia including the countries of Thailand, Indonesia, and the Philippines.
North America through the following states: Oregon, Washington, Montana, and Arkansas.
Where Will The Trees Be Planted?
One of the coolest things about this Earth Day Challenge is that the trees are being planted in the various regions where the rides take place. This means you'll get to see the parts of the world you are helping to restore by planting new trees there.
We're sure you will be inspired by the natural beauty and majestic terrains of all the different regions featured throughout this challenge. It's sure to motivate you to want to complete all the rides to help reforest and restore these amazing places.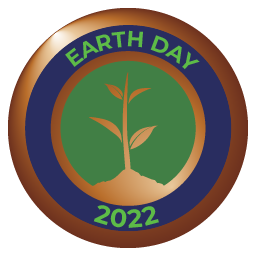 In A Nutshell
Our Earth Day Challenge on April 22, 2022 consists of rides and working with tree planting charities. Each ride completed by a unique rider counts for one tree in the region where the challenge ride is completed. We hope to give back to these beautiful areas while exploring their beauty through the VirZOOM virtual rides. Try and complete them all to get as many trees planted as possible to give back to our beautiful Earth!