Take a trip to the southeastern region of beautiful Sweden. This VZfit Suggested Ride takes you on an incredible ride through the Fjällbacka region of Sweden just on the border of Norway. This workout ride through the Scandinavian coast offers epic views of the seaside, countryside, and traditional villages that seem to take you back in time. Enjoy this beautifully curated 21 km ride through this amazing country without having to brave the cold of this northern Scandinavian country.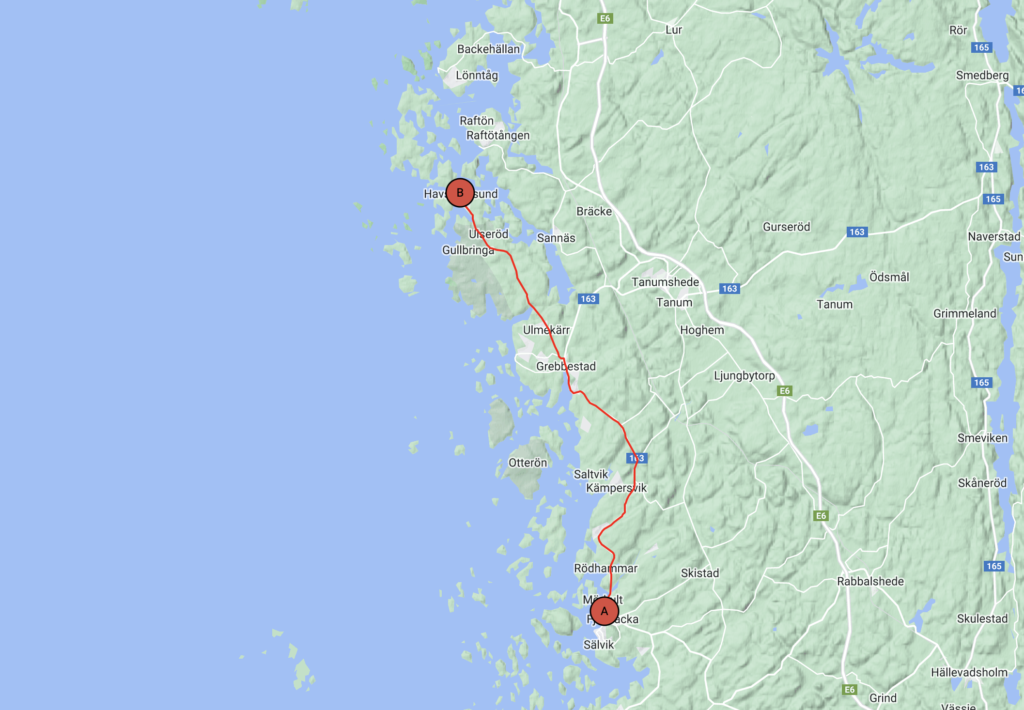 Fjällbacka
This amazing route has you starting off your cycling adventure through Sweden in the town of Fjällbacka. This quaint town is a tourist destination for many Swedes and Europens. The seaside coast offers amazing views of the sea as well as lots of fun stuff for tourists to partake in.
This town has been a long-standing setting for inspiration and summer leisure. The best-selling Swedish noir writer Camilla Läckberg wrote her series of novels in this town. It's safe to say the views and landscape of Fjällbacka are inspiring and relaxing. Enjoy the energy of this traditional seaside village as you get your workout.
Rödhammar and Veddö Nature Reserve
Rödhammar is another beautiful and scenic seaside town in this area of Sweden. Enjoy cycling through and seeing the many views offered from the route going through this town. Rödhammar is home to many hiking and biking trails that offer amazing views and Scandinavian landscapes.
The Veddö Nature Reserve is located nearby. From the Suggested Ride, you'll get to see the beautiful archipelagos and islands off in the sea in the Veddö Nature Reserve. The combination of green pastures and rocky terrain provide an epic landscape as you make your way through this ride. Enjoy the views of the Scandinavian seas and cycle on.
Grebbestad
As you make your way down this amazing Scandinavian ride through southeastern Sweden, your route will take you directly through the town of Grebbestad, a gorgeous seaside town. It is home to a port where the majority of Norwegian lobster and oysters are brought in. This town attracts many tourists in the summer months for enjoyment of the seaside and delicious cuisine.
Enjoy the beautiful blue sea lining the coast of Sweden as you continue to get a great workout while experiencing a far away place from the comfort of your home.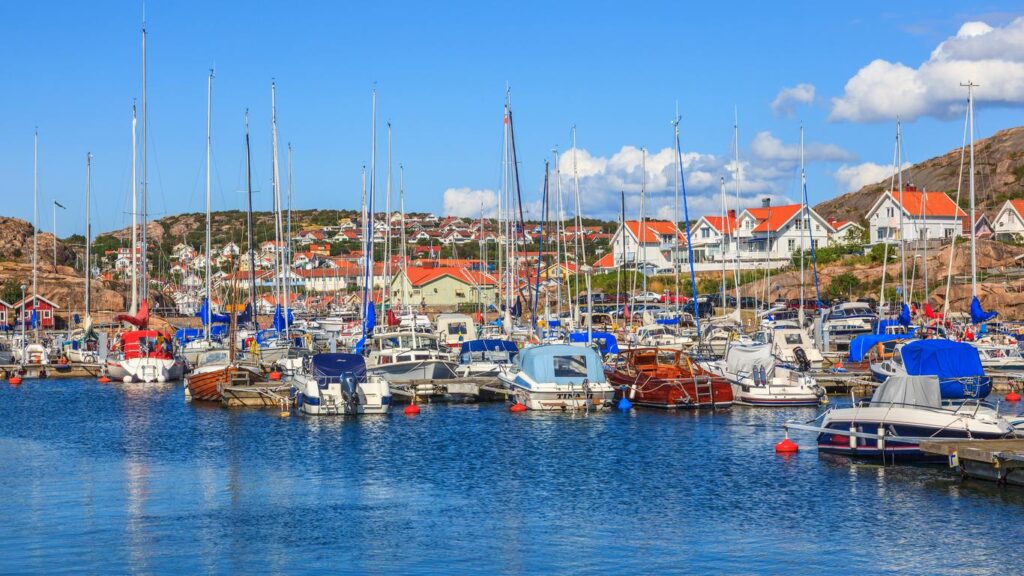 Tjurpannan Nature Preserve
The Tjurpannan Nature Preserve sits along the coast of your ride. It is a bit further out from whether the route takes you, but you will be able to enjoy the border of this beautiful natural preserve. The Tjurpannan Nature Preserve is known for being a treacherous pass for ships and boats with a long history of shipwrecks for those brave enough to attempt to pass its rocky shores.
Hällsö Naturreservat
As you may have noticed, much of this region has natural reserves protecting the wild, rocky, and illustrious Swedish coast. As you make your way towards the end of this Suggested Ride through southeastern Sweden, you'll pass through yet another natural reserve showcasing the epic beauty of the rocky cliffside and sea coast of this region of Sweden. The summers in Sweden are very short and many residents take the opportunity of the limited warm weather to explore these seaside towns.
With VZfit, you're able to experience all the adventure of this epic coastline without ever having to leave the comfort of your home. All that and you also get a great workout in.
Lökholmen
The Suggested Ride through Fjällbacka, Sweden comes to a close in the town of Lökholmen. After experiencing the many beauties of this coastal ride through the Scandinavian country, you'll feel great after finishing the 21 km ride that ends in this Swedish town. Lökholmen is a small island surrounded by bays and the sea. Get an amazing view of the harbors encompassing this popular tourist destination and you feel accomplished for finishing your ride. Many tourists visit this beautiful Swedish island by taxi boat to take in its natural beauty and the historical 20th century fortification built with canons and all overlooking the harbor.
In A Nutshell
This ride gives the opportunity to get an awesome 21 km workout ride in while also experiencing a place many of us have never been to before. You'll get to see the amazing and breath-taking coastline of Sweden without having to take an epicly long plane ride or spend money on travel expenses. There is plenty of amazing beauty in the natural landscape and small villages this ride takes you through to make this route an enjoyable and entertaining way to burn some calories. Enjoy the ride!